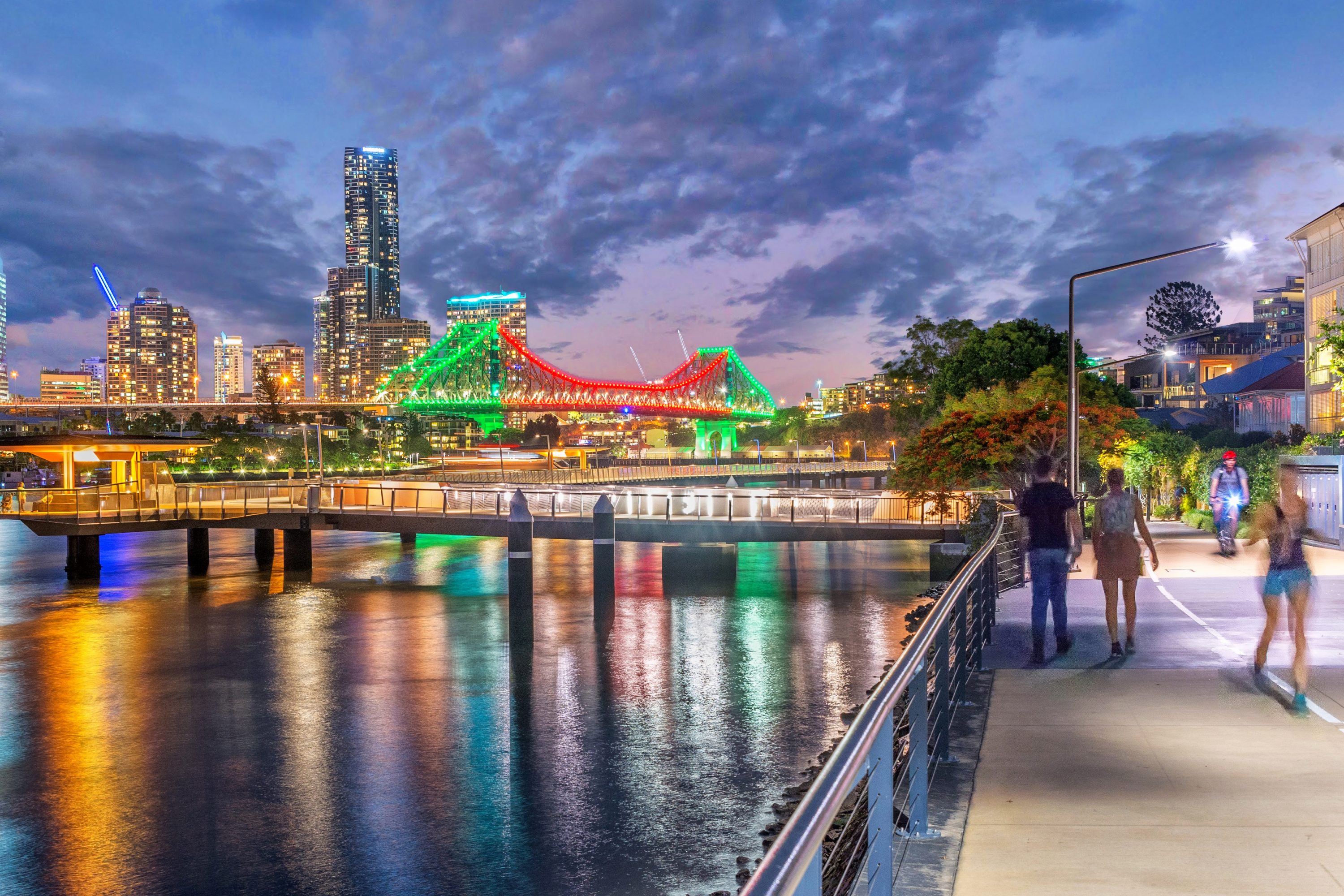 Why invest in Brisbane?
Over the last several years, Brisbane has witnessed both Sydney and Melbourne experiencing a fairly sizeable housing boom. But according to experts, Queensland's economy is on the up and it's inspiring interstate migration as buyers seek to capitalise on affordable housing and a stabilising job market.
However, if you're looking to invest in Brisbane property, it's worth being aware of some of the more recent issues that have caused investors concern.
What have been the main causes of concern?
Much of the more recent negativity surrounding Brisbane's property market has focused on an oversupply in the apartment sector, which has led to a bottleneck of completed properties, and a high vacancy rate of rental properties.
The sharp decrease in building approvals and the high construction costs resulting from the 2015/16 boom in apartment construction, has also led many developers to 'mothball' their projects, and not surprisingly, it's taken it's toll on prices.
According to the latest quarterly figures from the Australian Bureau of Statistics (ABS), Brisbane apartment prices have fallen at a rate not seen for nearly 17 years, dropping annually by 4.9%.
Brisbane's median house prices have also pretty much flattened with a rise of only 1.2% over the past 12 months, and if the Greater Brisbane area is included (suburbs like Redland, Moreton Bay, Logan and Ipswich), house prices have actually fallen.
These figures have no doubt created an uneasiness around the Brisbane property market in general, however they do offer investors a great opportunity.
Purchasing a property in a rational environment, under the fair market value, and in a market not flooded by international buyers does make sense. And while the market looks concerning now, experts believe the oversupply of apartments will be taken up in the next 12 to 24 months, and that the current climate is just a natural occurrence in the cycle.
Other concerns have centred around changes to investor lending policies, rising rates on interest-only loans and on negative gearing. And the local economy has caused some concern as well, because although Queensland has experienced mild growth due to almost 30,000 additional public service jobs being made available over the past two years, a similar amount of jobs have been lost in sectors like transport, mining health, education and in utilities.
Why investing in Brisbane property makes sense
But it's not all doom and gloom. According to a recent national survey conducted by the Property Investment Professionals of Australia (PIPA), investors are shrugging off concerns about oversupply and stricter lending conditions. And only 15% of investors have put their investment plans on hold due to concerns around Brisbane's so-called pricing 'bubble'.
Most property investors seem to be looking past the short-term challenges, and focussing instead on the long-term financial benefits that are available in the residential real estate market. In fact, more than 70% of survey respondents believe it's actually a good time to invest in Brisbane property, with 61% looking to purchase in the next six to 12 months.
Brisbane currently remains the top capital city pick with over 43% of investors favouring it as their preferred investment location. Brisbane consistently attracts investors for its affordability and its potential for attractive yields, and the city's investment in infrastructure is certainly helping make the city more liveable.
Experts believe that a lot of the speculation with negative gearing misses the mark as well, as most investors understand that it's only a short-term cash flow position, and not a property investment strategy. Only a small minority of those looking to invest in Brisbane property are attracted to real estate for tax concessions, and in fact only 52% are currently negatively geared with the majority expecting to become positively geared within the next five years.
Queensland boasts the highest number of first-home buyers in the Australia, with an increase of 8.6% in first-home buyer loan approvals this year, and there are also plenty of Brisbane suburbs at the higher end of the scale undergoing their own mini-booms, including St Lucia (up 31%), Ascot (up 29%), and West End (up 11%). And let's face it, Brisbane house prices are consistently more affordable than in either Sydney or Melbourne.
The simple fact is, Brisbane will always be attractive to prospective investors because of its low prices and significant rental yields, so if the proverb 'slow and steady wins the race' actually rings true, then Brisbane is most certainly the overall winner.
With over 12 years experience in executive property management in the Brisbane market, we believe in continually improving and redefining the benchmark for investors, homeowners and tenants Australia-wide.
Please don't hesitate to contact us for professional advice on all of your executive property needs.   
Disclaimer: Please note that the information provided is general information only and should not be relied upon as legal advice, as individual circumstances may differ.