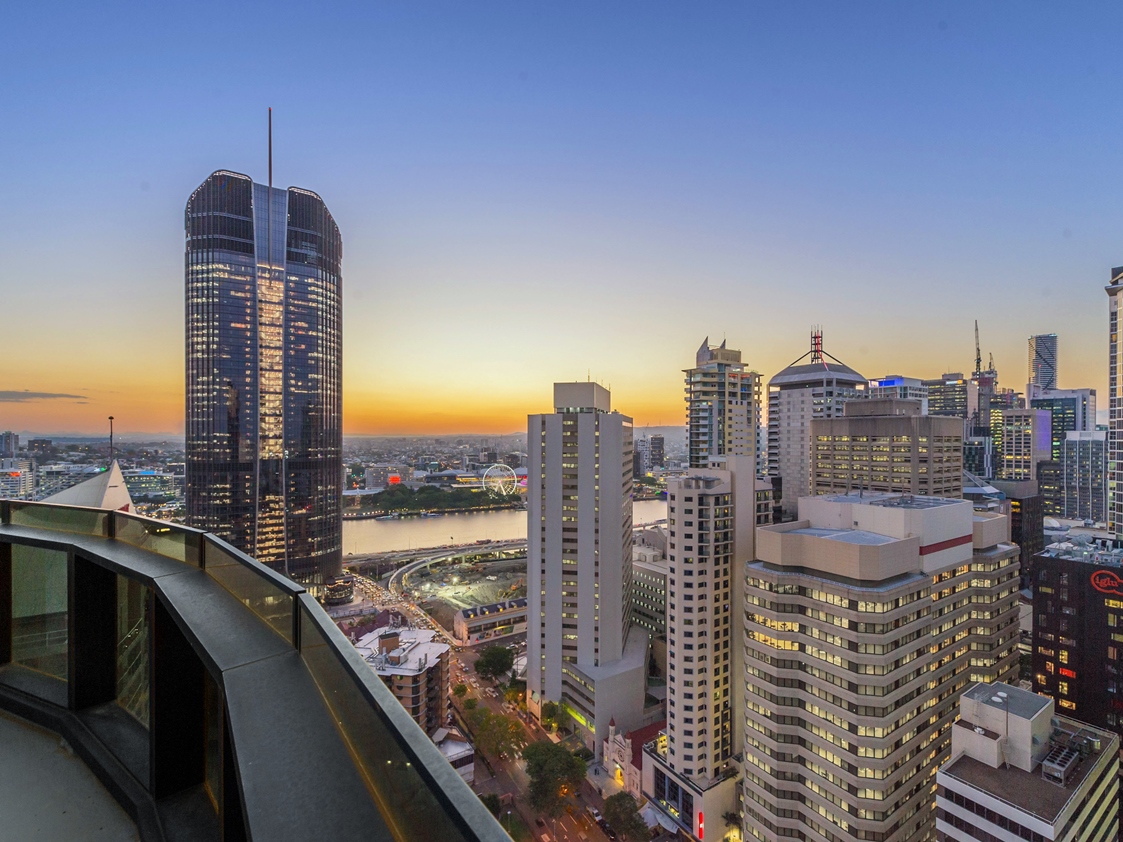 While Brisbane is still recovering from a unit oversupply, there is no doubt that the Brisbane housing market is flourishing. Fantastic price growth continues to occur from the inner city areas into the suburban suburbs, and although the luxury market seems to be slowing down, ultimately buyers are getting quality housing at far lower prices compared to Melbourne and Sydney. Here we take a look the 4th quarter results of 2018 that were recently released by leading property data provider, CoreLogic.
Dwelling values
National dwelling values fell for the 13th consecutive month in November 2018, recording a -0.7% decline in the Australian housing market, which was the largest monthly fall since December 2008. Within the largest capital cities of Sydney, Melbourne and Perth, values have shifted quickly from growth to decline, however Brisbane dwelling values increased 0.1% over the three months to November 2018, and they were 0.3% higher over the past year.
In terms of Brisbane property values, house values have also increased in Brisbane over the past year by around 0.6% while unit values have fallen by -1.1%. Premium dwelling values also continue to record much larger value declines across the country than those of more affordable housing.
Transaction numbers
In terms of the Australian housing market, transaction numbers remain lower than a year ago due to significant falls in settled sales across the three largest cities in the country. The year-on-year amount of settled sales dropped by -12% nationally, with Adelaide and Canberra the only cities in which sales volumes rose over the year. Brisbane recorded a drop of -10.4% in settled transactions.
While fewer newly listed properties are up for sale, total listings are much higher than they were a year ago, particularly in Sydney and Melbourne. In terms of the Brisbane real estate market, there were over 4,365 new listings in the 28 days to 2 December 2018, which is an increase of 3.9% over the last 12 months, and the total number of listings was around 22,455, which is an increase of 7.7%.
The time it actually takes to sell a property is also increasing as transaction volumes fall with fewer active buyers in the market. As of November 2018, nationally, properties are on the market for an average of 51 days and in Brisbane for 54 days.
Rental markets
When it comes to Brisbane real estate, rental markets continue to slow, with national rents unchanged over the month of December, and only 0.7% higher over the past year. Generally, yields still remain well below the long-term average in most cities, however they continue to lift from their record lows as rental growth outpaces value growth.
In Brisbane, the annual growth in dwelling rentals was around 1.2%, with gross rental yields at around 4.4% as at November 2018.
Housing demand
The trend in population growth nationally has eased over the twelve months ending March 2018 as both the rate of natural increase and net overseas migration falls. Slower population growth obviously has a negative implication for housing demand, however, in Brisbane the annual population figure increased by 1.7%.
Credit approval
Although they remain at elevated levels, both house and unit approvals are trending lower, and while previous housing cycles have generally been dictated by changes in interest rates, the current downturn has been heavily influenced by changes in credit availability. The slowdown in credit growth nationally is mostly due to a sharp reduction in investment lending – down 18.1% over the past year and 35.6% lower relative to the 2015 peak.
In terms of the Australian housing market, first homebuyer demand also increased over the past year, but started to ease off in the last quarter of 2018. The percentage of first homebuyers compared to all owner/occupier housing finance commitments in Queensland was 19.7% as of September 2018.
Investor demand
NSW and Vic have been the drivers of investor demand and it has fallen sharply in each of those states over the last ten years. Demand has also fallen from 49% to 35% in the Queensland property market over the past ten years.
Housing finance data and credit aggregates highlight the slowdown in investment lending, however while owner/occupier lending has slowed, it remains relatively healthy, rising 7.0% over the 12 months to October 2018. Investor credit has also increased at a historically slow rate of 1.3%.
And although official interest rates remain at 1.5%, variable mortgage rates have edged higher in both September and October, reflecting out-of-cycle rises from some lenders. Across the country, average owner/occupier variable mortgage rates were at 4.10% for a variable 3-year fixed loan and 5.35% for a variable standard loan as of November 2018.
With over 12 years experience in executive property management in the Brisbane market, we believe in continually improving and redefining the benchmark for investors, homeowners and tenants Australia-wide.
Please don't hesitate to contact us for professional advice on all of your executive property needs.   
Disclaimer: Please note that the information provided is general information only and should not be relied upon as legal advice, as individual circumstances may differ.
Source: CoreLogic monthly property market and economic update – December 2018