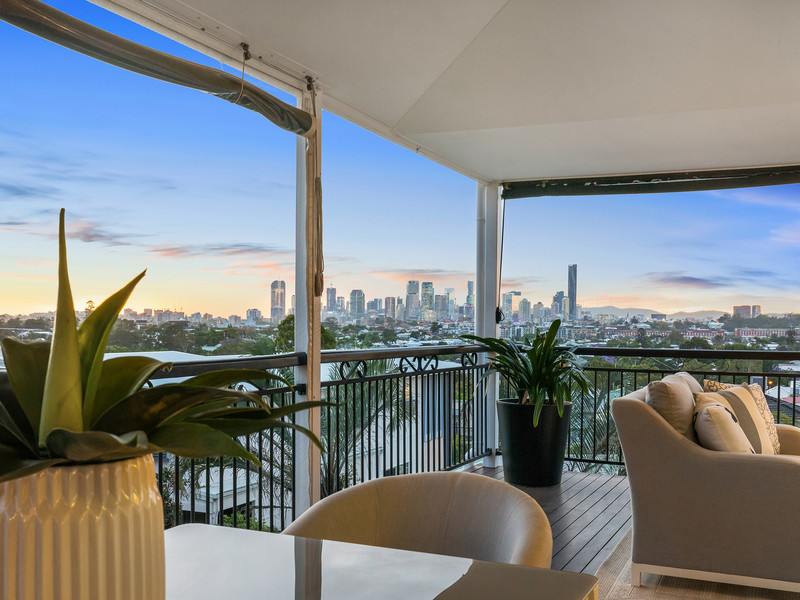 When it comes to a house versus apartment investment, the issue is a hotly debated topic, however most experts agree the focus should be on the state of the market rather than on the property itself.
In some markets, a house maybe a better option, in others an apartment may reap much better gains. So it's important to do your research before investing, and to take on board a number of considerations before committing. These include economic drivers (which option has staying power), supply and demand (how many houses and apartments are there available), and affordability (what type of properties are currently in demand).
So … what's the answer? Basically, it's different for everyone. In Brisbane, buyers have traditionally preferred investing in houses, however there are a number of factors currently influencing the apartment market as well. Here is a rundown of the pros and cons of investing in a house versus an apartment.
Investing in Apartments
Many experts believe that australia's changing demographic is the main driver of growth in terms of apartment living. They offer an affordable entry point into the market in locations that otherwise may be beyond an investor's budget, meaning investors can build up a diversified portfolio quite quickly. Inner-city locations can also be more attractive to tenants, offering investors higher rental yields and therefore long-term investment security.
Additionally, the number of single and two-person households has been increasing – from around 1.8 million in 2001 to up to 3.7 million by 2026, according to the australian bureau of statistics. many of these tenants want to be close to both work and entertainment, and are therefore highly influenced by the option of living close to the cbd.
However, a down side to investing in apartments in Brisbane is that insurance and maintenance are provided by the body corporate, and that means an additional financial outlay for the owner. For investors, avoiding big complexes with features like gyms and heated swimming pools may keep these fees lower.
Investing in Houses
One advantage to investing in a house versus an apartment is that the value of land appreciates over time, which generally results in a higher capital growth due to the land component of the property. Investing in Brisbane houses can also mean more potential for negative gearing – if the cost of owning the property outweighs the annual income it generates then the taxable loss may be offset against other income (include your salary) to provide tax savings.
However, a downside to investing in houses in Brisbane is that according to property analysis firm CoreLogic's recent Home Value Index, house prices have increased by 4.3%, compared to apartment prices over the last 12 months. There's also the issue of land value – although land appreciates over time, a house doesn't, so investing in an apartment in a premium inner-city suburb for example, may give you a higher land-to-asset ratio purely because of the value of the land the property is on.
Investing in houses also means you have other financial responsibilities, including paying land tax and council rates (which are generally higher than on apartments), and covering the cost of all maintenance issues.
The current Brisbane market
Currently Brisbane is what property experts are calling a 'two-speed market' – demand for housing is pushing house prices up, while the oversupply of apartments in Brisbane has caused average apartment prices to drop.  This over-development is far more of a problem for Brisbane than in Sydney or Melbourne because in the last few years, these cities have benefitted from stronger population growth, which has helped increase demand for high-density residential developments.
Thankfully, there seems to be early signs of improved job growth in Queensland, which combined with severe housing affordability in places like Sydney could help resurrect the Brisbane apartment market, although it may take some time.
With Brisbane's population is expected to reach three million by 2031, eventually the 'sprawl' will need to be contained which will no doubt call for more high-density living, and this will most likely take the form of apartments and townhouses. A number of property experts believe that the current oversupply will be purchased within the next two years, after which time a correction will occur in this part of the market and prices will start to stabilise.
Need some advice on whether you should invest  in a house or an apartment? Contact Brisbane's leader in rental properties and property sales, North South Real Estate.
With over 12 years experience in executive property management in the Brisbane market, we believe in continually improving and redefining the benchmark for investors, homeowners and tenants Australia-wide.
Please don't hesitate to contact us for professional advice on all of your executive property needs.   
Disclaimer: Please note that the information provided is general information only and should not be relied upon as legal advice, as individual circumstances may differ.