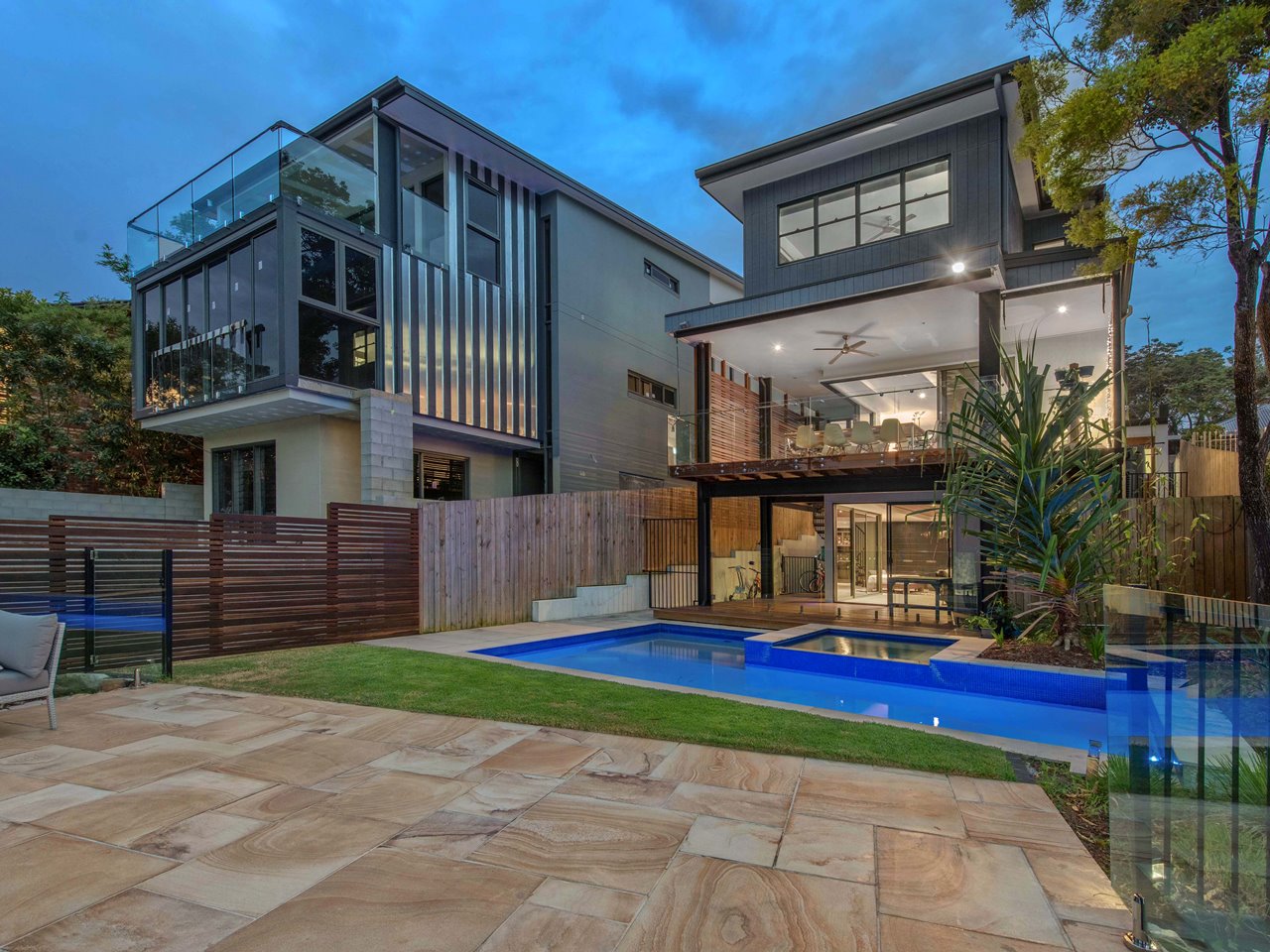 Data from the Australian Bureau of Statistics shows Brisbane had the highest interstate migration rate of any Australian city over 2016/17. This has increased the demand for prestige homes and apartments in Brisbane as interstate bargain hunters look to avoid some of the high-end property prices in the country's two biggest real estate markets, Sydney and Melbourne.
The prices interstate buyers and investors are willing to pay have also increased – a year ago a property worth $1 million would grant a spot in the top ten sales of the week in the market, however in the current climate, those figures are more likely to begin with the number two and up! Here is a rundown of some of the luxury homes and apartments sold in Brisbane over the last 12 months.
Ascot
When it comes to prestige property in Brisbane, probably one of the biggest residential deals of last year involved a spectacular home in Ascot that sold for an incredible $8.8 million. Located in Crosby Road, one of the property's most intriguing feature is its 50-metre long 'secret' tunnel that extends upwards to an underground garage that accommodates up to ten cars.
Not to be outdone, a grand estate in Mayfield Street fetched a cool price of $7.6 million. One of Brisbane's most stunning Queenslanders, it features five bathrooms, seven bedrooms and is set on a sprawling 1856 square metre block.
Hamilton
In nearby Hamilton, a hill-top dream home with seven bedrooms and eight bathrooms (and its own bowling alley) marked last year's highest house price for the 'blue chip' bend of the river. Located in Castleton Street, it is set on a massive 1382 square metre block and sold for $7.6 million.
In another landmark sale, a property in Mullens Street finally sold at auction after listing on the market for over a year. A stunning home built in 1905, it sold for $5.975 million.
Teneriffe
Arguably one of Brisbane's most expensive suburbs in terms of luxury property sales in Brisbane, there were an abundance of house sales in the $3 to $4 million range last year, including a riverfront home on Macquarie Street that sold for $4.6 million.
Brisbane CBD
Brisbane had a busy start to the year in terms of its high-end apartment sector as well, with demand stronger than ever despite ongoing concerns about an over-supply in the inner city markets. In April this year around $15 million worth of prestige property in Brisbane changed hands in the CBD and the surrounding suburbs of Toowong, New Farm and Kangaroo Point.
One of the most recent prestige apartment sales in Brisbane was of a penthouse in the Abian residential tower in Alice Street that sold for $4.21m to interstate buyers. Spanning 323 square metres, the apartment features 270-degree views of the Brisbane River, Kangaroo Point and South Brisbane, a separate media room, and a third wing that can be used as guest living quarters or a teenage retreat.
Also recently sold in the CBD was a three level penthouse in The Hudson complex at 461 Adelaide Street. Although the exact figure has not been disclosed, sources confirmed a local buyer purchased the property for upwards of $2 million.
Kangaroo Point
Across the river, a two-bathroom, three-bedroom apartment in the much-sought-after Castlebar Cove sold for $1.9 million. Featuring, 180-degree river views to Mowbray Reach and the Story Bridge, it has a media room and a three-vehicle garage. And a sub-penthouse in the Vantage complex in Holman Street that features 261 square metres of living space with floor to ceiling glass windows (and the views that go with it!) also recently sold here for $1.85 million.
With over 12 years experience in executive property management in the Brisbane market, we believe in continually improving and redefining the benchmark for investors, homeowners and tenants Australia-wide.
Please don't hesitate to contact us for professional advice on all of your executive property needs.   
Disclaimer: Please note that the information provided is general information only and should not be relied upon as legal advice as individual circumstances may differ.