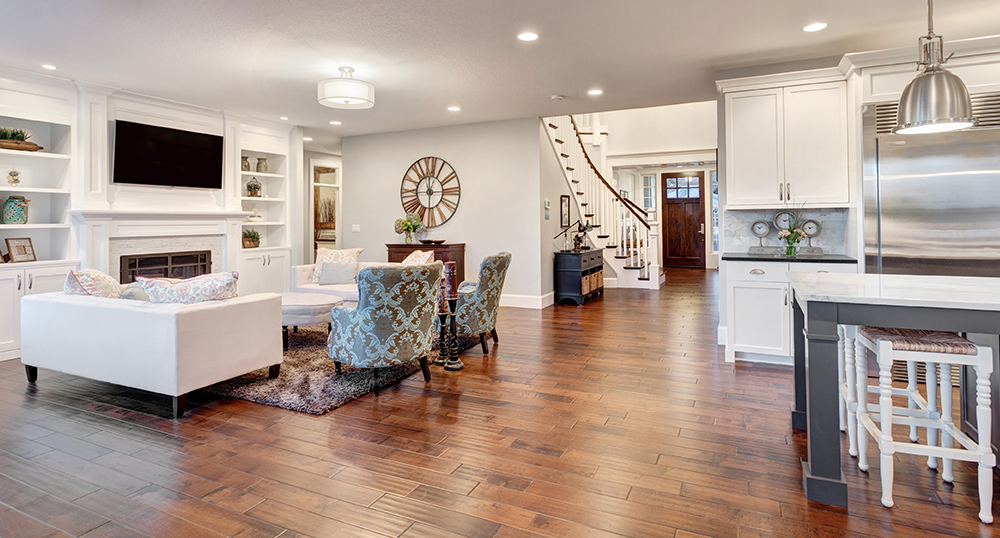 Top 5 Tips for Renting Out Your Property
There are many great benefits to listing your property for lease, and a properly prepared home will not only attract better tenants and fetch a better weekly rent, it can also help ensure the whole rental process is streamlined and stress-free. Here are our Top 5 tips on what you should consider before renting out your home
Tip #1 – Know Your Responsibilities
Landlord. It's a title that may not seem that important, but it does come with a range of responsibilities that simply can't be ignored. From leaky taps and broken tiles to chipped paint and a not-so-good-looking garden, a bit of maintenance before you lease out your home can save you a lot of money in the long run.
NS Real Estate's executive team has years of experience in property management, which means we can take care of your property (and all the responsibilities that come with it) for you.
Tip #2 – Prepare Your Property
If you're leasing a house, you'll want it handed back to you in tip-top condition, so it's important to set the initial benchmark high. Make sure a proper clean is done, including of carpets, curtains, blinds, flyscreens, windows, bathrooms, gutters, gardens and outdoor areas. All appliances should also be serviced, working and up-to-date.
Your expert agent will then manage the marketing of your property, and ensure that only relevant people are seeing your listing. It's then simply a case of your agent organising inspections and managing all of the applications so that your tenant selection encompasses only the top applicants.
Tip #3 – Add Value to Your Property
New carpet, paint and light fittings can be an economical but effective way to update the look of your property. Installing heating and cooling can also potentially add value and so can a new kitchen or bathroom if the existing rooms are outdated. However, you'll need to make sure the cost you invest outweighs the value of your rental income, so speak to your NS Real Estate agent for advice if you're unsure.
Tip #4 – Trust in The Experts
Alongside hiring an experienced real estate agent to manage your Brisbane property for lease, it's important to consult with other professionals on other important matters like arranging landlord's insurance, and engaging your accountant to help you manage your tax returns and rental income claims.
Another real estate leasing tip is to think about whether all aspects of your property meet current regulations and safety guidelines, including pool fences, balconies, stairs, railings and windows. Does your property meet water and electricity standards and does it have the required smoke detectors installed? Trusting in professionals for advice can save you time and money as well as easing your worries, because you'll know that everything is handled correctly from start to finish.
Tip #5 – Select Tenants Carefully
If you're considering leasing a property, your dedicated real estate agent can assist you in gathering references and credit history checks for any applying tenants, as well as screening each individual carefully in order to present you with only the best tenant choices.
NS Real Estate's team can completely manage your Brisbane property, and take all the stress out of becoming a landlord. We will streamline the process and look after the finer details, which will give you the peace of mind to know that experienced property professionals are expertly looking after your home and your lease for you.
With over 12 years experience in executive property management in the Brisbane market, we believe in continually improving and redefining the benchmark for investors, homeowners and tenants Australia-wide.
Please don't hesitate to contact us for professional advice on all of your executive property needs.
Disclaimer: Please note that the information provided is general information only and should not be relied upon as legal advice as individual circumstances may differ.