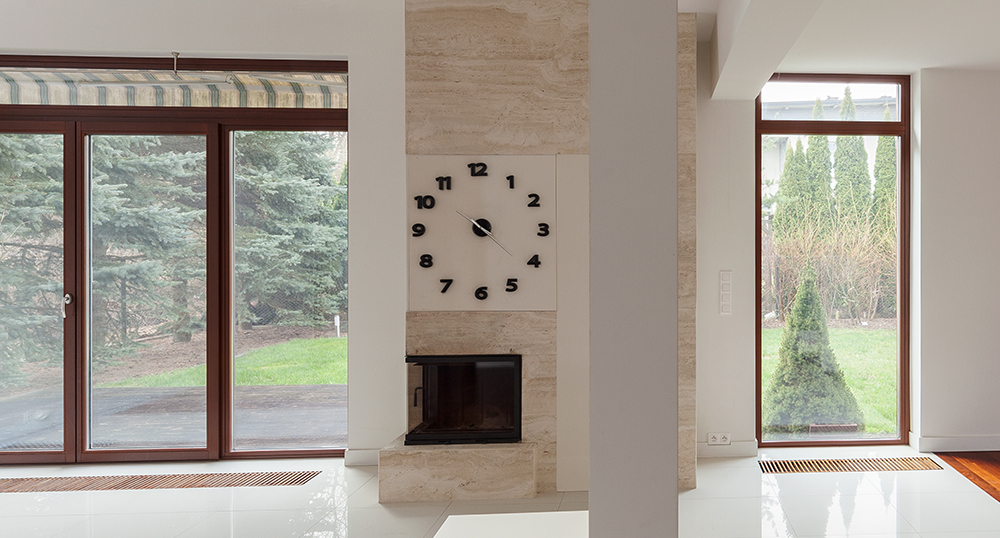 Are you considering selling your home or property? Regardless of whether you're a first-time seller keen to put your property on the market, or preparing for an inspection or open-home, our team of highly experienced Brisbane real estate agents can help guide you through the whole process.
Making sure you get the most out of your investment is of course the ultimate goal, but unless you're a real estate agent, selling a property is not something you do very often! This can make it difficult to know the correct approach, especially in an industry where real estate sales trends are constantly changing and evolving.
NS Real Estate will help ensure selling your home is an efficient and streamlined process, and one that gives you the results you want, with none of the frustration. Plus, hiring one of our professional agents to manage your Brisbane property sale allows you access to services only a premium executive real estate agency can offer.
Here are our Top 6 real estate sales tips for selling your home or property.
Tip #1 – Get Your House Ready for Sale!
It sounds fairly obvious, but it's crucial your home or property looks the best it possibly can before you put it on the market. Make sure it's clean and tidy, do any minor repairs that are needed, spruce up the exteriors and landscaping, and declutter as much as possible.
Before you open your property for inspection, try to position furniture so that rooms appear larger, and remove personal artifacts as it helps people visualise themselves in your home. Other handy real estate sales tips are to open windows to let in as much natural light as possible, ensure your home's at a comfortable temperature, use fragrance to appeal to buyers' sense and make sure light bulbs are working.
Tip #2 – Let the Right People Know
With our years of experience, the team at NS Real Estate are experts at using exclusive marketing channels that allow us to specialise your home listing, including making sure its description and visual representations showcase your property advantageously. Our valuable network of long-term clients and an extensive database of qualified buyers also means we can guarantee the right prospects are viewing it.
Tip #3 – Screen Potential Buyers
With the sale of a house being one of the biggest financial transactions of most people's lifetimes, it's no wonder many of our clients are cautious to the point of being extremely nervous when selling a property. But that's why we're here. The team at NS Real Estate has years of experience and expert knowledge, meaning that you can trust us to do the 'hard sell' for you, which can often mean the difference between just 'settling' and success!
Tip #4 – Stay Positive
Selling a home takes time. So it's unrealistic to go into the transaction expecting a full-price offer on the first weekend of sale. There is a lot of preparation, planning and strategy that goes into selling your home, and it's important to trust in the process. Our expert team will keep you regularly updated and will closely work with you to ensure all your needs are met and your concerns are eased. All you need to do is exercise a little patience and sit back and watch the buyers come.
Tip #5 – Optimise Value
Buyers do their research, they know the market and they 'start logically and finish emotionally', so it's important your property is correctly priced in the first place. Our expert team will work closely with you to determine the best pricing based on current market trends and demands to ensure your price goals are met and you receive the optimal return on your investment when you sell your property.
Tip #6 – Rely on your Expert Team
Knowing the ins-and-outs of the property market and having the years of experience to back it up can do wonders for the sale of your property. With an impeccable eye for detail and access to outstanding industry relationships, our expert team can ensure every aspect of your property sale is handled with professionalism, passion and personalised service.
With over 12 years experience in property sales and rentals in the Brisbane market, NS Real Estate believes in continually improving and redefining the benchmark for investors, homeowners and tenants Australia-wide.
Please don't hesitate to contact us for professional advice on all of your executive property needs.
Disclaimer: Please note that the information provided is general information only and should not be relied upon as legal advice as individual circumstances may differ.